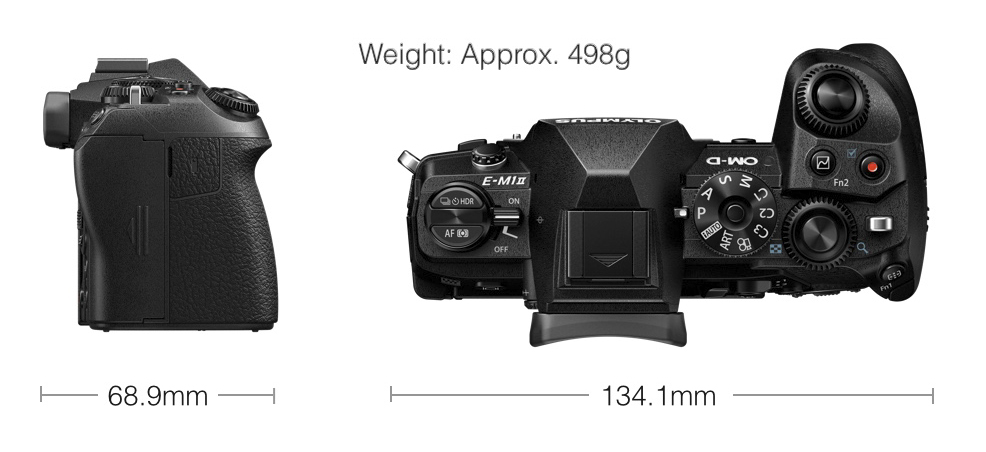 Updated Feb 15, 2017
As landscape photographers, our needs in a camera are actually fairly basic. This frees us from needing certain hyper expensive flagship models that aren't aimed at landscape photographers. Take the $6,500 Nikon D5. Its price stems from a lightning fast auto focus system, 14 fps, a nose bleed 102400 high  ISO, and a large body with vertical battery grip. This, all with a relatively low 20 megapixel sensor. Those features are tailored for photojournalists and sports photographers to capture high action in low light. For landscape photography it's better to sacrifice all that speed for lower price, smaller size, more megapixels, and while still performing well at high ISO. Lenses are just as impactful on photos as the camera itself. I've found the best lens combo for landscape photography to be an ultra wide zoom paired with a medium zoom. While prime lenses are sharper, carrying around half a dozen focal lengths isn't realistic for the types of landscape photography that I do.
Most of my recommendations for best landscape photography cameras are mirrorless. It's not that mirrorless cameras produce better images, but they've evolved to become lighter with faster operation and more features (albeit with shorter battery life). An enduring advantage of DSLR's, however, is that you can get a lot of camera for the money at entry level price points.
Be honest with yourself about what you need, and don't spend extra money by succumbing to the megapixel hype.  A 24 mp crop-sensor camera is completely sufficient for most photographers. High megapixel, full-frame cameras are good if you regularly need to produce very large (60″) prints, but even then, anything higher than 36 mp is probably overkill.
Best Flagship Landscape Photography Camera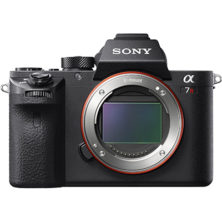 If you're a pro photographer who produces very large prints and desire a no-compromises full-frame camera, the 42 mp Sony a7r II is it. It has a floating sensor with in-camera image stabilization meaning you have a better chance of capturing sharp hand-held images low light. Its max native ISO is 25600, which means low noise at ISO's you'd use to shoot the Milky Way. Being a mirrorless camera, it weighs over a half pound less than DSLR equivalents. The a7r II has phase and contrast detect auto focus, meaning it can better maintain continuous auto focus on moving subjects, at a higher frame-rate. It also has a flip out view screen, making ground level shots much easier.
Recommended Lenses:
Sony 16-35mm f/4 Ultra-wide Zoom
Sony 24-70mm f/4 Medium Zoom
Best All-around/Full Frame Landscape Photography Camera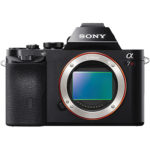 The a7R is Sony's previous flagship camera, which can still do anything that professional landscape photographers need for far less money than the newer a7R II. Most notably, the a7R has a slightly smaller 36 mp sensor, but that's still PLENTY big! It lacks in-camera image stabilization and quicker phase detect auto focus, and only has 1080p video instead of the a7R II's 4k video (if that even matters to you). However, none of these features are pertinent enough for landscape photography to warrant spending an extra $1,300, IMHO. It weighs over 1lb less than similar DSLR's. At around $1,900 it's a bargain and actually costs $900 less than Nikon's 36mp D810.
Recommended Lenses: See Above
Best Serious Amateur/Compact Pro Landscape Camera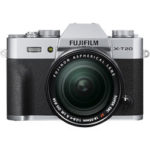 99% of photographers don't need one of the high-end full-frame cameras above; this even goes for pros who don't routinely sell huge prints. The APS-C sensor size is the bulk of the camera market, so what distinguishes the Fuji X-T20? There are 2 main things. The biggest, which I think is HUGE, is that Fuji offers an array of professional-level, wide-aperture lenses. This allows for razor sharp clarity and the option to shoot astrophotography, without having to resort to fast lenses that weren't actually designed for the camera. Perhaps assuming that pros only use full-frame cameras, Canon, Nikon and Sony fail APS-C users by offering a limited lens selection with max apertures between f/3.5 and f/5.6. The other reason the X-T20 is such a great camera is that for only $900 it possesses all of the most important features of it's $1,800 sibling, the Fuji X-T2, such as 24mp sensor, high ISO 12800, and 4k video. And of course, the X-T20 is a mirrorless camera, which is where camera tech has gone, being real time, smaller and easier to shoot that DSLR's.
Recommended Lenses:
Besides the zoom below also consider Fuji's fast, sharp primes such as the 16mm f/1.4. It's a full-frame 24mm equivalent.
Fuji 10-24mm f/4 Ultra-wide Zoom  Start with the kit above with Fuji's great 18-55mm f/2.8 zoom, which saves you $200, and add this ultra-wide as your landscape workhorse.
Best Entry Level/Inexpensive Landscape Camera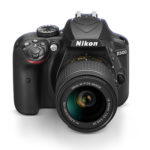 The 24 megapixel D3400 serves up a lot for only around$650, including an 18-55mm (vibration reduction) kit lens. Though it's Nikon's least expensive new camera, it's still a serious camera that offers the same image quality and megapixel count of more expensive models. It also has a native high ISO of 25600, impressive for a crop-frame sensor camera of this price, and a boon for astrophotography. This compact DSLR also achieves a whopping 1,200 shots per battery charge.
Recommended Lenses: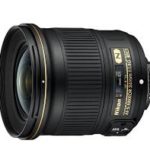 Nikon 10-24mm Ultra Wide Zoom The included 18-55mm kit lens makes a fine medium zoom as its effective perspective is 27-83mm. Nikon's best ultra-wide zoom for the APS-C format is their 10-24mm, which is equivalent to 15-36mm.
Best Backpacker's Camera/Most Advanced Landscape Camera
I own the E-M5 II and now use it for all of my backcountry photography because it's so light and compact. It's relegated my full-frame D810 to roadside photography. You can read my full review here. The main attraction of the E-M5 II for landscape photography is that it miraculously produces 64mp 9216 x 6912 px images in what's called hi-res mode! It achieves this by shifting its floating 16mp sensor by a half a pixel, for 8 separate exposures to create a giant 64mp RAW composite image. Hi-res mode only works for tripod mounted shots of completely still subjects like landscapes. The hi-res RAW images easily match image quality from my Nikon D810.  Noise in hi-res mode is non-existent at low ISO's. Otherwise the E-M5 II shoots 16mp images. The E-M5 II also performs automatic in-lens focus stacking for macro photography. For star trails and night photography it performs another amazing feat called live composite photography. After an initial exposure is made, it continues to expose, but only records pixels that have become brighter. It then incorporates the brighter pixels into the original image. For example, if photographing lighting, each lightning strike will be detected as brighter pixels, and added to the original image without affecting the exposure of the rest of the scene.
64mp images in a tiny size is what makes the E-M5 II the best backpackers camera, best pro's backup camera, or an enthusiasts main camera. However, for frequent Milky Way shooters, the small sensor of the M 4/3 format produces a lot of noise at high ISO's. The E-M5 II is already tiny, but being of the Micro 4/3 format, its lenses are smaller and less expensive than the other formats listed here.  I chose the E-M5 II because I only wanted to spend around $1000 for a second camera, but what about the brand new Olympus E-M1 II? For more money, the incredible new E-M1 II has all of the above features and then some, and a larger 20 MP sensor making it the best Micro 4/3 camera available.
Recommended Lenses:
Panasonic Lumix 7-14mm f/4 Ultra Wide Zoom 14-28mm full frame equivalent.
Olympus 12-40mm f/2.8 PRO Medium Zoom 24-80mm equivalent
Best Landscape Photography Tripod and Head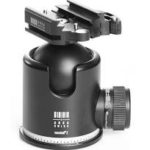 Unlike a camera body, which is a temporary thing until you upgrade, a sturdy tripod and head chosen wisely can last you a lifetime. A tripod that's both sturdy and light may not be cheap, but both qualities are essential for landscape photography. I've learned the hard way that cheap tripods wiggle. However, my recommendations aim to avoid the vexingly expensive setups in lieu of gear that I've found equally as stable, but more affordable. I'm still using an older version of the Manfrotto 055 carbon fiber tripod from about 10 years ago that's still going strong. It's survived a very high fall, many crashes in the wind, and backpacking trips abroad. After using pan/tilt heads, I've also concluded that I  prefer ball heads, which is why I use the rock-solid Arca Swiss Z1 Monoball. It has no slippage under full-frame weight.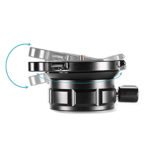 Neewer Panoramic Leveling Head I also use a panoramic leveling base for seamlessly aligning panoramic photos. This rapidly allows you to achieve perfect level of your head when your tripod is on uneven ground. Otherwise, you have to painstakingly adjust each leg, which devours time and never ends up working. The leveling base fits between your tripod and head. I've tried a few expensive, heavy leveling bases, but the cheap Neewer has worked the best.