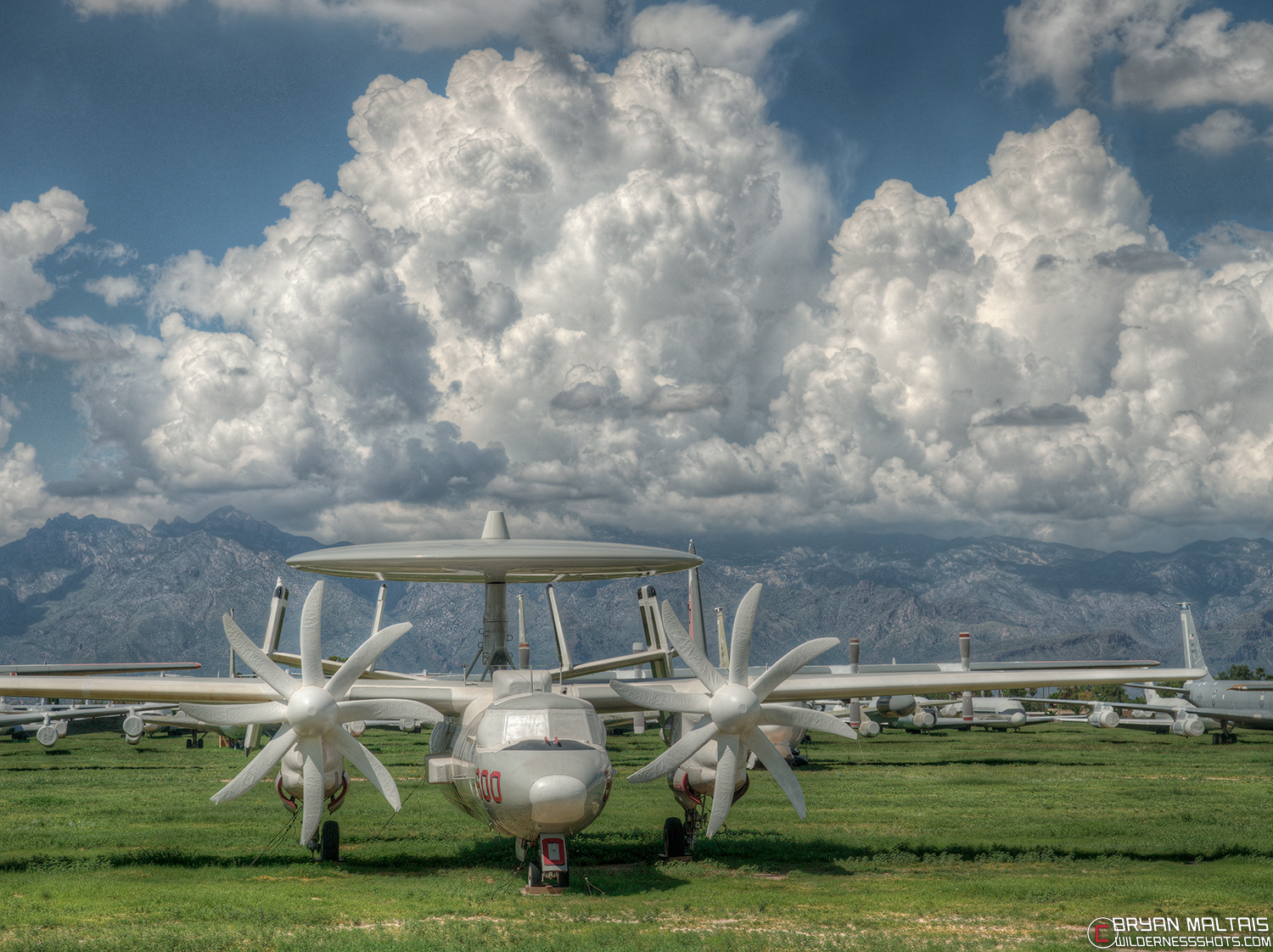 While on an August 2016 trip to the Sonora desert around Tucson to photograph reptiles, I visited the famous aircraft Boneyard at Davis-Monthan Air Force Base, which I've been looking forward to touring for years. The Boneyard is an expansive storage yard of a constantly changing stock of between 3,500 and 5,000 decommissioned military aircraft. Some are preserved in case an event calls them back to duty, while others are scavenged for parts. Ultimately, all will be shredded at a certain point to make room for more aircraft. The facility is run by the Air Force's 309th Aerospace Maintenance and Regeneration Group (AMARG), which is comprised mostly of civilian government employees rather than Airmen.  Tucson was chosen as the site of the boneyard obviously for its non-corrosive dry climate, and also because the soil is hard like concrete even after monsoon rains, which spared the cost of a vast tarmac.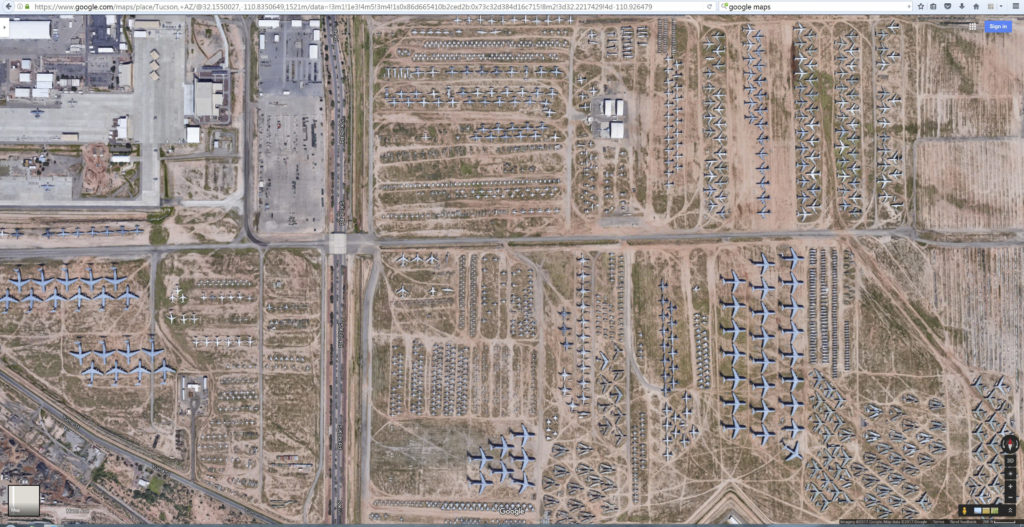 Aside from the spectacle of the boneyard itself, the area is very exciting for photographers. The background is filled with towering Sky Islands; mountain ranges that abruptly pierce the desert floor. Davis-Monthan is a busy Air Force base with combat aircraft and a flight training school. The airspace was growling with A-10 Thunderbolts, C-130 Hercules, UH-60 Blackhawks, and I even saw a pair of massive CH-53 Super Stallions, our biggest chopper.
As a kid I was a huge military aviation buff and still am to a certain extent. My dad was a chopper pilot in the Army, which allowed him access to all US military bases. Growing up in Jersey, many of our vacations consisted of driving to the Air Force bases along the east coast where we'd go plane-spotting.
The boneyard contained almost every model of US military aircraft since the 70's, but there were a few notable sights. It was incredible to see rows of the massive C-5 Galaxy, the free world's largest ever airplane, parked dozens deep like toys. Once formidable B-1 supersonic tactical bombers laid defunct and torn apart.
What you need to know about photographing the Boneyard
The Boneyard is an active Air Force base. You're not free to wander among the rows of aircraft; it can only be accessed by guided coach bus tour. The large, air-conditioned coach departs from the PIMA Aviation Museum and drives along the permitted roads within the boneyard. Since you'll be photographing, you want to avoid getting stuck in an aisle seat. Make sure to get in line early to board the bus first to secure a window seat. I visited on a weekday and the bus was plenty full, so I'd probably avoid weekend crowds. You'll be shooting through closed, tinted windows. To avoid reflections in the glass, hold your camera almost right against the window. I still had to do a lot of processing in a few of my photos to remove white reflections. During the first half of the tour, the bus stops briefly in front of each aircraft. During this period you'll have enough time to concentrate on each shot. Here volunteer retirees, once themselves pilots, talk about each plane. During the second half of the tour the bus drives quickly up and down the rows without stopping. This will be run & gun photography with  lots of panning. You get great views sitting on either side of the bus, but I'd probably recommend the right (passenger) side by a narrow margin as of Aug 2016. Having visited in mid August to purposely catch the Monsoon season, there were spectacular cumulonimbus clouds in the background.
As for the equipment that I used, the type of camera for this basic type of photography is irrelevant, but the lens is important. It's best to have a zoom lens that goes from very wide to medium telephoto. You'll use wide angle for when your bus parks right in front of the nose of a C-5 Galaxy, and telephoto to shoot way down the rows of aircraft. Though blue skies may tempt one to use a polarizer, I didn't want to rob myself of two stops and add yet more glass, while already shooting through tinted windows.