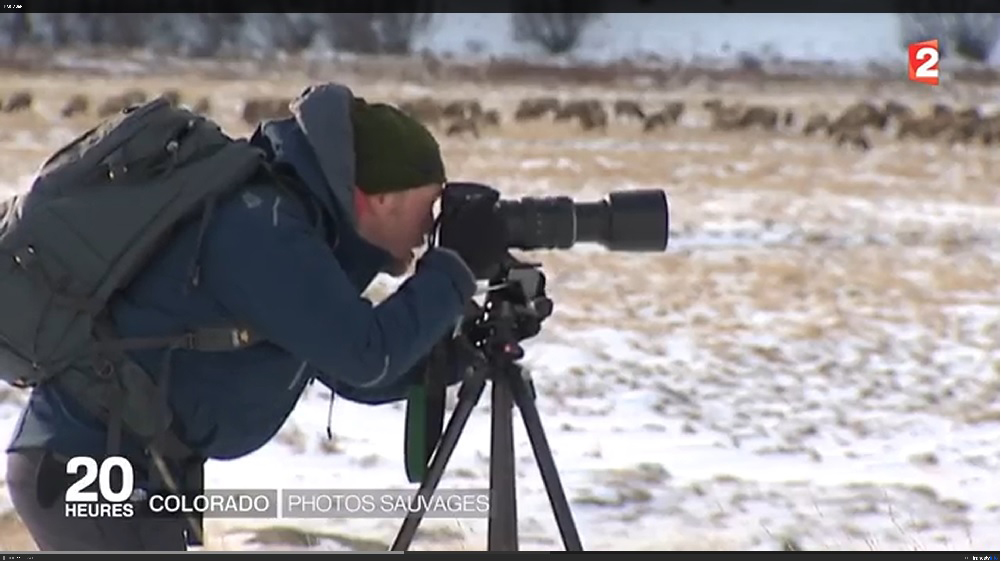 Watch embedded video below.

In December I had the pleasure of working with a film crew from FRANCE TV. We shot a short segment about wildlife photography in Rocky Mountain National Park to air on the national nightly news in France. See video below.
FRANCE TV Colorado Story on original page

La photographie animalière au Colorado by ftv-geopolis
Google Translation:
The landscape is a dream for nature lovers. The national park rock in Colorado is an ideal place to see protected wild animals. Bryan Maltais is professional photographer and he acts like a hunter. It tracks the animals, not to kill, but the better to photograph them. It sometimes takes several hours in the cold to get one or two shots. The thermometer displays here – 15 degrees.
By getting closer and provided to adopt expressions worthy of the Indian tribes, it will get expressions, portraits. "There I have the advantage of being out of their sight and the wind blows in the right direction, as it does not go in their direction," said Bryan, focused on his goal. Animals assimilate indeed the photographer to a predator.
The Grail wildlife photographer
The Grail wildlife photographer
Among the animals sought by Bryan, the bear is somewhat the Grail wildlife photographer. Bryan lucky. "I walked into a clearing when suddenly he was there, I stopped dry, my heart started beating very strong, it was about thirty meters from me. He then ran into a tree four meters up. So I took this picture when the large bear clung to the tree like a squirrel, "says Bryan.